Pizza
Base tomate
MARGHERITA — 11€
Tomato, mozzarella, olives
REGINA  — 13€
Tomato, mozzarella, ham, mushroom, olives
SPIANATA — 14€
Tomato, mozzarella, spianata (chorizo), peppers, olives
TONNO — 13€
Tomat, mozzarella, tuna, garlic, parsley, olives
NAPOLI — 13€
Tomato, mozzarella, anchovy, olives, capers
KEBAB — 14€
Tomato, mozzarella, kebab meat, onions, olives
ORIENTALE — 14€
Tomato, mozzarella, merguez, egg, onions, olives
CALZONE — 13€
Tomato, mozzarella, ham, mushrooms, egg
ETNA — 14€
Tomato, mozzarella, spicy ground beef, onions
EXOTIC — 13€
Tomato, mozzarella, ham, pineapple
ITALIENNE — 14€ 
Tomato, mozzarella, raw ham, parmesan, arugula, olives
BUFFALA — 15€
Tomato, mozzarella, whole mozza di buffala, cherry tomatoes, arugula, olives
Base crème fraiche
SAVOYARDE — 14€
Fresh  garlic cream, reblochon cheese, bacon, potatoes, onions
MONTAGNARDE — 14€
Fresh garlic cream, raclette cheese, mushrooms, raw ham
4 FROMAGES — 14€
Fresh garlic cream, mozzarella, goat cheese, blue Auvergne cheese, camembert
CAPRA — 14€
Fresh garlic cream, mozzarella, goat cheese, honey, nut
POLLO – 15 €
Fresh  garlic cream, mozzarella, grilled chicken filets, tomme of savoy, mushrooms, black olives, red onion
WINTER — 15€
Tomato or cream base + 3 ingredients  (Buffala /meat +2€)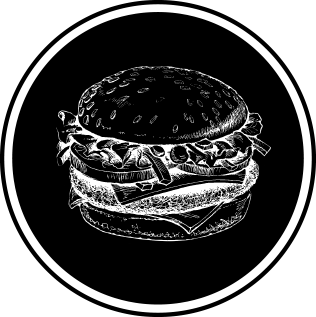 Burger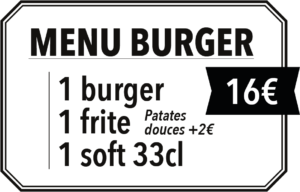 Vegetarian patty on request in the burger of your choice
LE TOM –  10 €
Andalusian sauce, ground beef, smoked bacon, tomme de Savoie, fresh tomato, salad, red onion
LE  SAMOURAI – 10 €
Samourai sauce, crispy chicken, grilled chorizo, camembert, fresh tomato, salad, red onion
LE  CLASSIC –  10 €
Tomato ketchup sauce, ground beef, fresh tomato, salad, red onion
LE RACLETTE  –  10 €
Barbecue sauce, ground beef, raclette cheese, fresh tomato, salad, fried onion
LE PEPPER BACON  –  10 €
Pepper sauce, ground beef, smoked bacon, cheddar, fresh tomato, salad, red onion
LE  WINTER  –  10 €
Samourai sauce, ground beef, raw ham, reblochon cheese, salad, red onion
LE  CHICKEN –  10 €
Mayonnaise, crispy chicken, fresh tomato, salad, red onion
LE  FISH  –  10 €
Tartar sauce, fish fillet, cheddar
LE  POTATOES  –  10 € 
Burger sauce, ground beef, rösti, beaufort cheese, fresh tomato, salad, red onion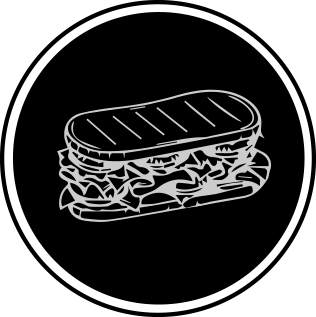 Panini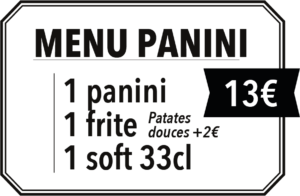 LE 3 FROMAGES — 7 €
Mozzarella, goat cheese, blue auvergne
LE PESTO — 7 €
Fresh tomato, mozzarella, olive oil, basil
LE CURRY — 7 €
Chicken, curry sauce, fresh tomato, cheddar, onions
LE  73 — 7 €
Ham, tomme de Savoie
LE TARTIFLETTE — 7 €
Fresh cream, potatoes, reblochon cheese, grilled bacon, onions
L'ALPIN — 7 € 
Raw cru, raclette cheese
Kebab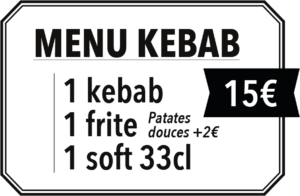 Pain rond ou wrap
LE KEBAB -9€
Spit-roasted kebab meat (veal and turkey), white garlic and herb sauce, salad, fresh tomato, red onions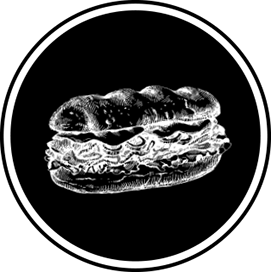 Foreign Food
L'AMERICAN SANDWICH – 11 €
Baguette bread, ground beef, fresh tomato, cheddar, onions, french fries, tomato ketchup
FISH & CHIPS – 10 €
Breaded cod, tartar sauce, french fries
LE MEXICANO'S – 8 €
Toasted bread, Algerian sauce, spicy beef, fresh tomato, cheddar cheese
 FRIKADEL – 4€
Deep-fried sausage
BITTER BALLEN x5 – 4€
Meat balls
CHEESY CHIPS – 6€
Chips and oven melted cheese
PATAT SPECIAL – 6€
Chips, ketchup, mayonnaise, and onions
KAPSALON – 10€
Kebab meat, chips, white garlic and herb sauce, melted cheese, oven baked au gratin, salad, fresh tomato, red onion
MEXICANO'S – 7 €
Toasted bread, Algerian sauce , spicy beef, red oignon, cheddar
Suppléments  divers- 1€

Finger Food
à partager… ou pas !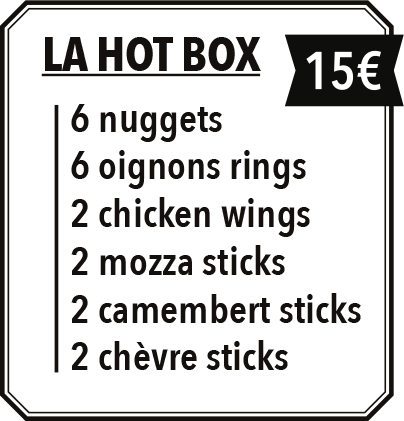 LE CROK WINTER – 6 € 
Toasted round bread, cheddar, bacon
OIGNONS RINGS  x10 – 7€
CHICKEN NUGGETS x6  – 7€
CHICKEN WINGS x6 – 7€
GOAT CHEESE STICKS x6 – 7€
MOZZARELLA STICKS x6 – 7€
CAMEMBERT STICKS x6 – 7€
NEMS CHICKEN x4 – 7€
NEMS VEGGIE x4 – 7€
SQUID FRITTERS x6 – 7€
MAC & CHEESE BALLS x4 – 7€ « new »
CRIPSY Chiken TENDERS X4 – 7€  
FRENCH FRIES – 5€
SWEAT POTATOES FRIES – 7€

Winter Apéro
have the aperitif delivered to your door !
WINES 75 cl
Red
Côtes-du-Rhône AOC
Les Armoiries —– 20€
Domaine d'En Ségur (Tarn)
Cuvée germain —– 24€
Rosé
Côtes-de-Provence IGP
Elixir —-– 24€
White
Blanc de Savoie
Apremont Chapot —-– 20€
Domaine d' En Ségur (tarn)
l'Ephémère  —– 24€
BEER 33 cl
Desperados —  €6
LA GRIFFE   — €6 
Natural, unfiltered, unpasteurised craft lagerA tasty, smooth wheat-based beer with notes of spices, orange and citrus. Elegant, refreshing and thirst-quenching.Moderate malty sweetness with light spicy and cereal aromas.
NINKASI DRY CIDER  – €6
This cider is very fragrant, with hints of fresh apple and a slight sweetness that makes it very tasty. Dry hopping with Citra hops adds complexity and notes of lychee and citrus fruit.
BREWERY 744 – €6
Unfiltered organic beer brewed in Haute Savoie
WHITE -5.5%
This white beer has a pale, slightly hazy blond colour. A hoppy beer with aromas of lemon, mango and passion fruit. On the palate it is supple and well-executed with a languorous bitterness.
AMBREE-5.8%
This amber beer has a coppery colour slightly topped with a fine white head. It has a delicious nose of roasted malts with notes of caramel, coffee and ripe fruit. On the palate, this amber beer is smooth, round and delicious.
TRIPLE-7.4%
This strong, aromatic triple gives off fruity and floral scents. The sweet malt aromas give this beer a very mild character. A slight bitterness adds depth to this complex beer. Historically, a triple is a beer containing a triple quantity of malt.
IPA – 5.5%
First, the presence of powerful aromatic hops gives aromas of citrus and exotic fruit. Then the roundness of cereals makes its appearance. The finish develops a frank and persistent bitterness.
PALE ALE
This coppery blond beer is refreshing and low in alcohol. It gives off cereal aromas mixed with citrus notes from the hops.
RED FRUIT BLONDE
A beer with pronounced red fruit aromas and a bright finish with hints of blueberry. This unsweetened beer will delight your taste buds in summer and winter alike.
ACIDULOUS THYME LEMON
A century-old style of beer from Germany. Naturally acidulated by yeast, this beer is also lightly salted with Guérande salt. Lemon thyme has been added to make it light, thirst-quenching and subtly lemony.
QUEBEC BEER
SAINT AMBROISE ERABLE  34cl
Saint-Ambroise Érable celebrates the unique traditions of the sugaring-off season. With its combination of the finest hops, crystal malt, roasted barley and real Quebec maple syrup.
ALCOHOLS
WHISKY 70 cl
Ballantine's – €35
Jack Daniel's – €45
RHUM 70 cl
Saint James white – €35
Captain Morgan – €40
Havana 3 years – €45
VODKA 70 cl
Poliakov – €35
GIN 70 cl
Gordon's – €40
Bombay Sapphire €50
JAGERMEISTER 70 cl  – €40
CANADIAN ALCOHOLS
SORTILÈGE 70 cl – €45
Sortilège Canadian whisky liqueur with maple syrup 700 ml. A unique blend of whisky and 100% pure maple syrup.
WILD NORTH  70 cl    – €55
A Canadian whisky made from rye with notes of caramel and vanilla. This whisky is bold and authentic, like the Canadian pioneers who set out to conquer the North.
The Wild North is a judicious blend of 5-, 7- and 11-year-old whiskies aged in American bourbon barrels.
CHIC CHOC 75 cl – 45€
Chic Choc spiced rum is the perfect combination of premium agricultural rum and a selection of 100% Quebec boreal spices.
A Canadian rum with character, revealing notes of vanilla, ginger and boreal spices.
GIN NEIGE 50 cl – 55€
Discover all the finesse of Neige Gin, distilled from 100% Canadian grains and apple water recovered during the production of Ice Cider. This pure gin is a unique blend of wild Quebec herbs and spices with a hint of Neige ice cider.
COUREUR DES BOIS 75 cl – 40€
Made from premium pure Quebec maple syrup, Coureur des Bois is created from the freshest cream and an assortment of spirits, grains and rum. An authentic Quebec product with distinctive maple syrup flavours.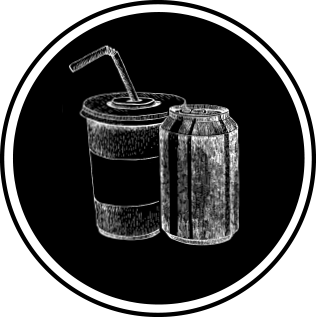 Boissons
fraiches
CANETTES  33 cl – 3€
Coca
Coca zero
Sprite
Fuze Tea
Schweppes
Schweppes agrumes
Orangina
Oasis
Fanta orange
Heineken
EAUX  50 cl – 3€
Still water, Perrier
NECTAR DE FRUIT BIO  Emile Vergeois 25cl — 6€
Emile Vergeois is a brand of fruit juices and nectars made in France. Discover the sensation of biting into fruit!
Vine peach
Strawberry
Apricot
Apple
Green tea
JUS DE FRUITS  1 L – 4€
Orange, Pineapple, Apple
SODA  1.5 L – 5€
Coca cola, Orangina, Ice tea, Schweppes Tonic
RED SPIRIT  1 L – 7€
RED BULL  25 L – 4€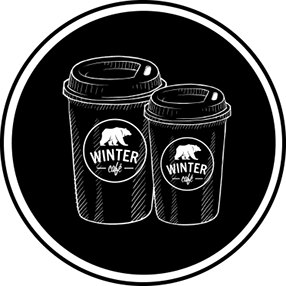 Boissons
hot
small 

—

4€
large 

—

6€
CAFÉ NESPRESSO
EXPRESSO — 2,20€
LUNGO — 2,70€
MACHIATTO
Espresso covered with milk foam
VIENNOIS
Espresso covered with whipped cream
LATTE
Velvety latte
CAPPUCCINO
Velvety milk coffee covered with a creamy milk foam
MOKA
Mix of coffee with milk and chocolate covered with whipped cream
Supplément arômes – 0,5€
Vanilla – Caramel – Noisette – Spéculoos
CHOCOLATS 
CHOCOLAT
Chocolate and velvety milk
CHOCOLAT VIENNOIS
Chocolate, velvety milk, whipped cream
THÉS
NOIRS
VERTS
CHAI TEA LATTE
Spicy with velvety milk
HOT WINE
Red wine, brown sugar, orange, cinnamon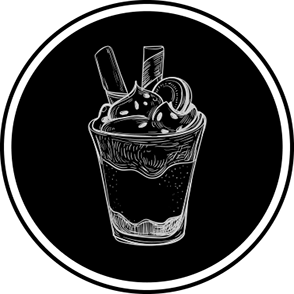 Sweet
winter
GLACES BEN & JERRY'S – 4 €
pot 100ml  
Dulce de lish  (caramel)
Chocolat fudge brownie
Vanilla pecan blondie
Peanut butter
Cookie dough
LES CROKS (Toasted bun bread) – 5 €  
Nocciolata
(pâte à tartiner au cacao et noisette sans huile de palme)
Praliné
Crème de spéculos
Caramel beurre salé
Myrtille
Yaourts Savoyards brassés –2,50€
Plaisir des Alpes
pot 125g
Nature
Lemon
Vanilla
Blueberry
MARIE'S CAKES – €3
homemade, available according to her mood!
White chocolate and almond cookie
Chocolate and walnut cookie
Slice of chocolate brownie